Songkran is a traditional Thai festival and is one of the biggest holidays in Thailand. It's considered the wettest festival in the world for fun and meaningful reasons.
[bb_toc content="][/bb_toc]
Songkran Definition & Meaning
Songkran which is also called the Water Splashing Festival is a traditional holiday in Thailand that celebrates the Buddhist New Year.
The official name of the Water Splashing Festival is Songrkan which is derived from the Sanskrit term that means 'passing' or 'approaching'—a fitting name for a festival that reminisce the year that passed and celebrates the new year that approaches.
When Is Songkran?
Songkran takes place every year in Thailand on April 13 to April 15. It's a three-day festival, but some Thai provinces celebrate it for more than three days. In 2023, Songrkan officially starts on a Thursday and ends on a Saturday.
Songkran History
According to some accounts, Songkran's origin is a Hindu spring festival in India that heralds the new harvest season. However, history makes it clear that it centers around Buddha and Buddhism. Thai people celebrate Songkran every year with friends and family for many decades. While there are other Songkran festivals in Southeast Asia, Thai Songrkan is the most popular on the planet.
Songkran Purpose, Importance
Songkran is not just some big event, party, or holiday in Thailand. It's an integral aspect of Thai culture and it's a celebration of many things that are morally and spiritually good.
Celebrate the Buddhist New Year
Buddhism is among the primary religions in Thailand which mean the majority of the people there celebrate the Buddhist New Year. They celebrate it through the Songkran festival. They welcome the new year full of hope and enthusiasm and are grateful for the year that passed.
Hope for Cleansing and Good Fortune
On the surface, Songkran is a loud and festive occasion but it also has a solemn ceremony in place. Thai families practicing Buddhism would travel to temples during Songkran to listen to monks preaching. They also sprinkle scented water or clean water on Buddha idols and statues for blessings and purification throughout the coming year.
Have Fun with Water
Songkran lives up to its name as the Water Splashing Festival. People wearing summer outfits on the streets splash water at each other for fun; many of them use water guns. It's all in good sport and spirit and it's one of the reasons why Songkran helps boost the tourism of the Thai community.
What's in Songkran?
Throughout the Songkran festivities, streets in Thailand will be filled with parades, Songkran-themed decorations, people splashing water on one another, and parties. It's an all-out fun event where everyone can join. But while the fun stuff is happening, Buddhist rituals such as pouring water on Buddha idols for blessings are also taking place.
How to Create a Songkran Social Media Post
Songkran is the type of holiday that can attract the interest of the masses thanks to its festive nature. With that said, social media posts celebrating Songkran would garner countless likes and views.
Facebook
1. Use the template Songkran Facebook Post.
Take advantage of the pre-built Songkran Facebook Post as your template. It has an existing Songkran-themed design that you can easily customize on the site's Editor page. To get started, visit the template's page and click the 'Edit Online' button.
2. Write your Songkran message and greeting.
You would definitely want to put your own words and thoughts in the FB post template. That said, go to the Fill tab and write your Songkran message and greeting in the Fill Text boxes. You can also use the existing message and greeting of the template, in which case, you don't have to make any changes.
3. Insert Songkran cartoon drawings.
Songkran graphics are plenty on the Editor page and they would be perfect additions to your Songkran FB post. Open the Graphics menu and search for Songkran drawings. Just enter "Songkran" in the search bar and you'll find beautiful Songkran graphic arts and illustrations.
4. Play with other background colors.
You can play with other background colors until you find one that you think is best. You can choose pink, yellow, blue, or any color that seamlessly blends with the post's other design components. The moment you click a color, it'll immediately apply as the background color of the template.
5. Download your custom Songkran FB post image.
Select the Download button located in the upper right corner to secure a copy of your custom FB post image. The finished product will be saved on your computer and ready for uploading on April 13. You can also upload it the week before the occasion to hype it up early.
Instagram
1. Get the template Songkran Instagram Post.
Use the Songkran Instagram Post as your template. It's a high-quality, well-designed Instagram template with a beautiful Songkran theme. Click the blue 'Edit Online' button on its product page to get started customizing it.
2. Insert your Songkran inspiring message.
Write your inspiring Songkran message in the Fill Text boxes. You can find them in the Fill tab of the Editor page. After writing the message, you have the option to apply other font styles to the text; font style options are available above the menu bar.
3. Insert Songkran photos.
You can insert Songkran photos in your Instagram post to make it more Instagrammable. Head to the Photos section of the Graphics tab to find photos. Summer photos of people playing with water and water guns would also be a good fit.
4. Inject your logo.
If you have a business or an organization, you should insert your official logo to promote its brand. Open the Logo tab of the Editor page to upload an image file of your logo. Click the 'Upload Your File' button to start the uploading process; make sure that the file size of your image logo is not more than 5MB.
5. Download your Songkran image for Instagram.
Click the Download button to download a free copy of your Songkran Instagram post image. You can find the Download button on the upper right side of the Editor page. The download file can be found in your computer's download folder.
Whatsapp
1. Take advantage of the Songkran Whatsapp Post.
Grab the Songkran Whatsapp Post as your Whatsapp post template. You can customize it for free on the site's Editor page. Just select the 'Edit Online' button on its product page.
2. Type in your Songkran wishes.
Write your heartfelt Songkran wishes in the Fill Text boxes under the Fill tab. Make it short and simple; it's fine as long as it's in spirit with the theme and vibe of Songkran.
3. Add Songkran illustrations.
You can further beautify your Songkran Whatsapp post with free Songkran illustrations. Just drag and drop them into the template and place them in a good position so it blends well with the other visual elements. Enter 'Songkran' in the search bar of the Graphics tab to find the illustrations.
4. Make changes to the background.
Feel free to make changes to the background as you see fit. You can use photos or any background color that you like. Choose colors or images that fit with the Songkran theme.
5. Secure a copy by clicking 'Download'.
When you're done, click the 'Download' button to get a copy of your customized Whatsapp post image. It's all ready for uploading to Whatsapp once Songkran starts.
Songkran vs. Fall
Songkran is a Thai holiday and festival that celebrates the Buddhist New Year; it's also dubbed the Water Splashing Festival which is what it's more known for.
Fall is one of the four seasons and it marks the end of summer and the start of winter.
Songkran Ideas & Examples
Throughout the Songkran festivities, thousands of people will be sharing Songkran art pieces that embody the vibe of the celebration. You can get a clear gist of what they look like by checking out these Songkran ideas and examples.
Songkran Vector Ideas & Examples
The Songkran Vector has a very summer-like atmosphere that stimulates excitement for the festivities.
Songkran Banner Ideas & Examples
The Songkran Banner is an excellent promotional material for Thai local businesses organizing Songkran events and offers.
Songkran Poster Ideas & Examples
Restaurants in Thailand can use the Songkran Poster to promote their food feasts and Songrkan-themed buffets.
Songkran Drawing Ideas & Examples
For those who want to look at a simple Songkran art piece, the Songkran Drawing is a good choice and it's downloadable and editable.
Songkran Background Ideas & Examples
The Songkran Background would be a good wallpaper to use on computers and phones to celebrate Songkran and the Buddhist New Year.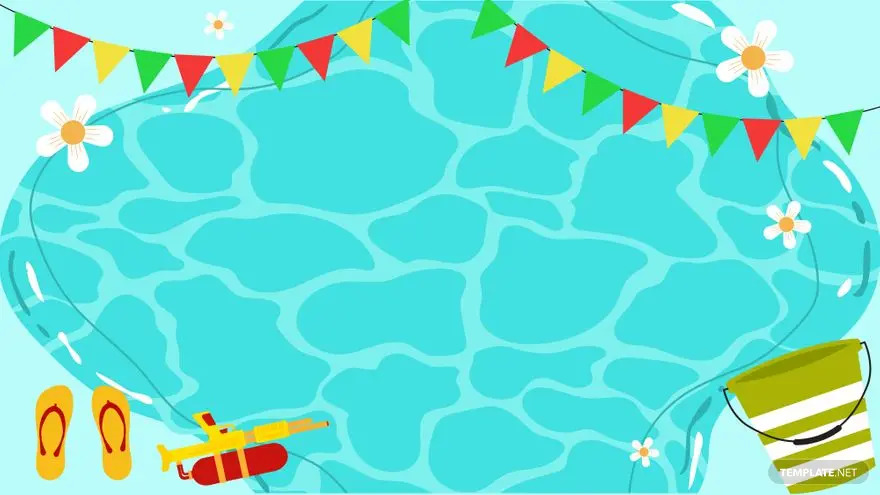 Songkran Wallpaper Ideas & Examples
Another good wallpaper to celebrate Songkran is the Songkran Wallpaper which includes a beautiful illustration of Buddha surrounded by splashes of water.
Songkran Flyer Ideas & Examples
Songkran events, shows, and gatherings can easily get the word out to the public with the Songkran Flyer.
Songkran Illustration Ideas & Examples
The Songkran Illustration has a joyous vibe and shows how fun Songkran festivities can be for everyone.
Songkran Icons Ideas & Examples
The Songkran Icons is a set of beautiful clipart depicting things associated with Songkran such as water guns, slippers, and buckets of water; anyone can add these beautiful icons to their Songkran digital art.
Songkran Image Ideas & Examples
The Songkran Image is a pretty digital piece of art that anyone can truly appreciate, including those who aren't avid enthusiasts of Songkran festivities and participants of Songkran activities.
Songkran FAQs
Why do we celebrate Songkran?
People in Thailand celebrate Songkran to mark the beginning of the new Buddhist year and to start the Water Splashing Festival.
What is Songkran in Cambodia?
Cambodia also celebrates Songkran and it's more or less the same as the Songkran of Thailand; it also celebrates the New Year in the Buddhist calendar.
Is Songkran a religious festival?
Yes, Songkran is a religious festival since it celebrates the start of the new year in the Buddhist calendar and it centers around Buddha.
What do you wear on Songkran?
During the Songkran festival, it would be best to wear swimming shirts, shorts, slippers, or any summer outfit so you can comfortably enjoy the water-splashing activities.
What is Songkran if explained to kids?
To explain Songkran to kids, you can tell them that it's an annual Thai festival that celebrates the Buddhist New Year and is filled with fun water-splashing activities.
Why do they splash water for Songkran?
The splashing of water on one another during Songkran isn't just for fun and games; it's also a sort of ritualistic act to wash away bad luck and to be purified for the coming year.
What are the two things you should not do at Songkran?
The two most important things you shouldn't do at Songkran are cause harm to other festival goers and drive while under the influence of alcoholic drinks or substances.
How old is the Songkran festival?
It's unclear how exactly old is the Songkran festival, but it's pretty old—hundreds or thousands of years since its origins can be traced to ancient India.
What do people do on the first day of Songkran?
On the first day of Songkran, young people in Thailand perform a ritual where they pour fragrant water on the palm of their elders as a sign of asking for blessings and expressing their humility; it's a ritual called Rod Nam Dum.
What are some facts about Songkran?
Among the interesting facts about Songkran are the following: it's derived from a Sanskrit word that means to transform or to change, it's the wettest festival in the world, and it's a new year celebration that lasts for three days.
How long does Songkran last?
Songkran starts on April 13 and ends on April 15 every year in Thailand; that means it's a festival that lasts for three days.
What is the legend of Songkran?
The legend of Songkran states that Kabila Phrom, which is a god, challenged a smart little boy named Thammabal to solve tough riddles; the condition was that the loser will have to be beheaded.